8 / 8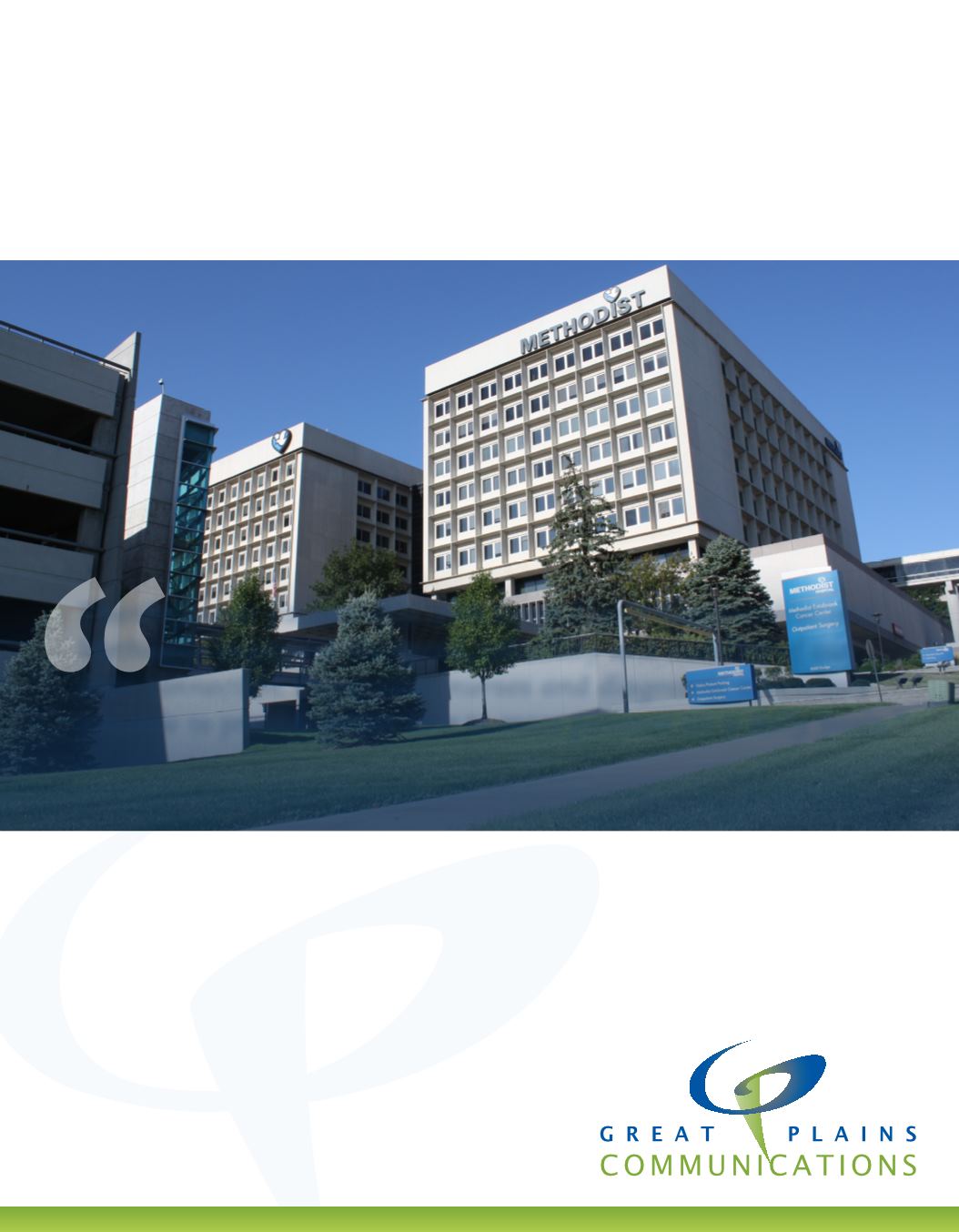 Call 402-456-6467 today
to discuss communications solutions for your business.
Methodist Health System
has been caring for the Omaha area for 125 years with expertise, innovation
and compassion. Its hospitals and clinics bring the full resources of the regional network to patients when—
and where—they need it. Great Plains Communications provides an Ethernet over fiber connection from
Methodist Women's Hospital to the Methodist Fremont Health Cardiovascular Clinic, which is just one example
of using technology to advance healthcare and create a healthier tomorrow.
Thanks to our partnership with Great Plains Communications,
Methodist improved the speed, reliability and stability of our
data connection. Physicians, nurses and diagnostic specialists
are able to provide better care to more patients on a daily basis."
—
KENT SONA, DIRECTOR OF INFRASTRUCTURE