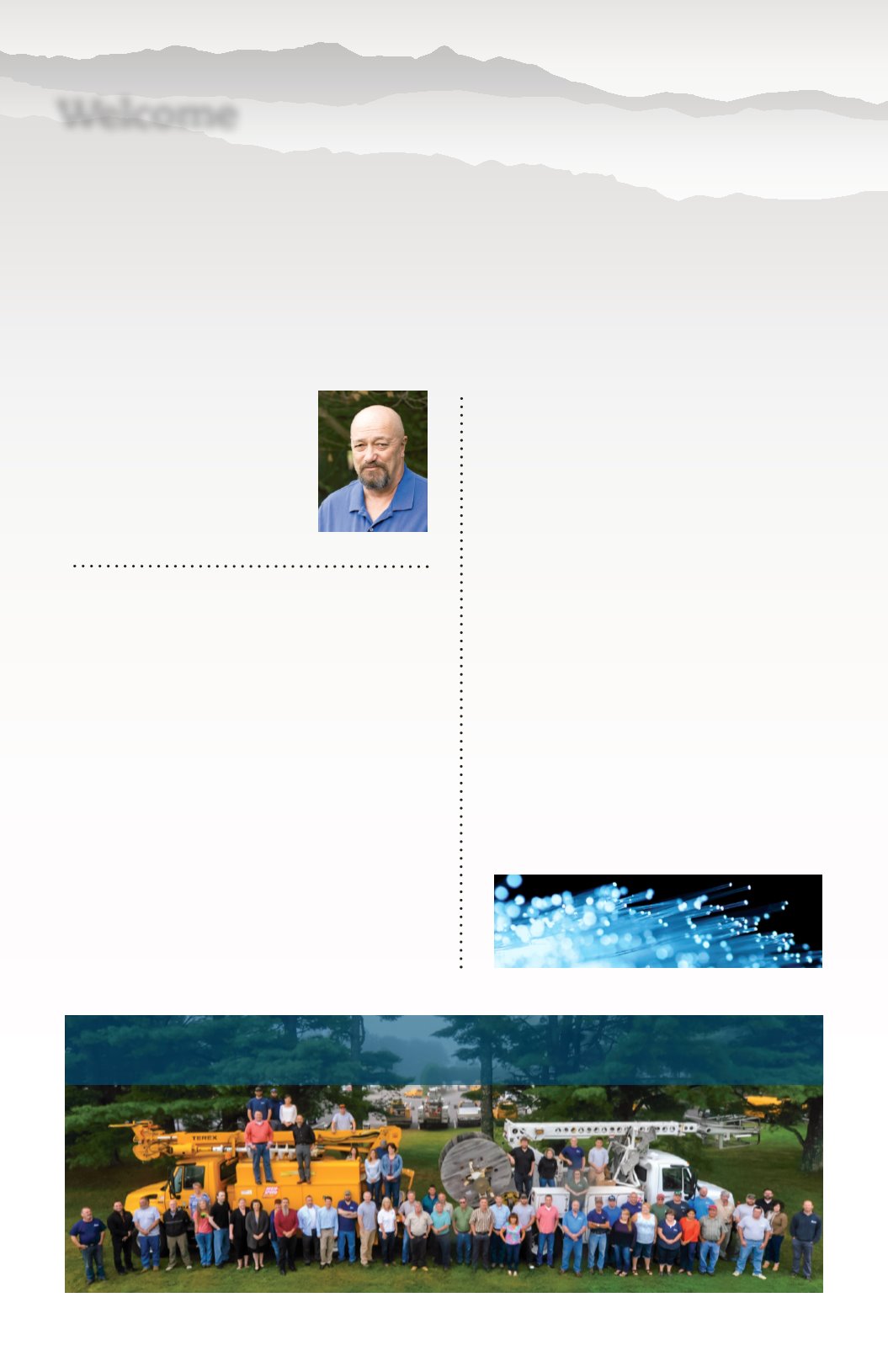 2
800-496-3391 •
www.wcvt.com
Welcome
Dear Customer,
On behalf of Waitsfield and Champlain Valley Telecom, I personally welcome you. Since
1904, when my grandfather Alton Farr began providing telephone service to the Mad River
Valley, our family has worked hard to deliver a superior standard of technical expertise and
customer service. We take pride in bringing the latest telecommunications services to the
local communities we serve. Thank you for being part of our community and a customer of
Waitsfield and Champlain Valley Telecom.
• Addison
• Bolton
• Bridport
• Bristol
• Buel's Gore
• Charlotte
• Cornwall
• Fayston
• Ferrisburgh
• Hinesburg
• Huntington
• Jonesville
• Lincoln
• Monkton
• Moretown
• New Haven
• Panton
• Richmond
• St. George
• Starksboro
• Waitsfield
• Waltham
• Warren
• Weybridge
Communities We Serve:
The entire Waitsfield and Champlain Valley Telecom team takes pride in maintaining the hometown
philosophy of customer service begun in the early days of telephones and combining it with today's
advanced technology.
Fiber Optics
Enhance Services
Fiber optics are used extensively
throughout our network, and provide
the backbone infrastructure that carries
all of your calls and Internet traffic
through our network to the outside
world. We are also using fiber optics
to serve several new developments and
larger businesses. It will take take time to
reach all our customers with fiber optics,
but we will continue to evolve our
network to provide increased speeds,
improved reliability and more advanced
service offerings.
Sincerely,
President/CEO
Gregg Haskin